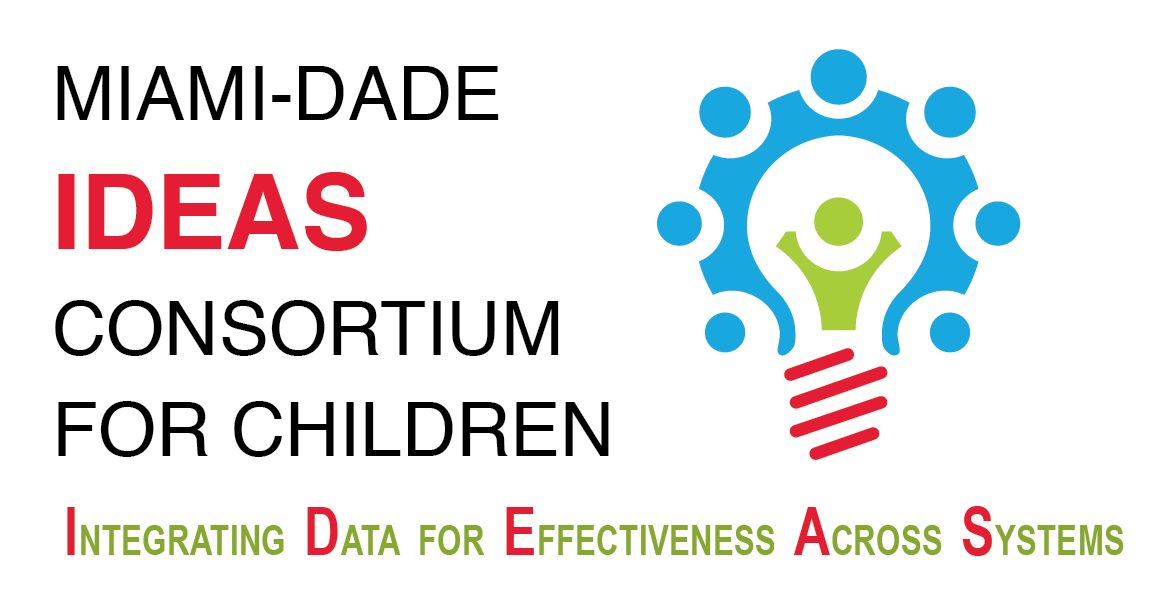 With our many diverse communities and service providers, and so many children experiencing risk factors that undermine their development and ability meet their full potential, how can our early childhood systems ensure the school success for all children in Miami-Dade?
A multi-system partnership is now completing a first set of shared goals to analyze data from each system, and making progress towards an ongoing Integrated Data System that can help to align and improve local services and public policies.
The Miami-Dade IDEAS Consortium for Children was organized by the University of Miami and four leading systems that impact early learning outcomes: Miami-Dade County Public Schools, The Early Learning Coalition of Miami-Dade/Monroe Counties, The Children's Trust, and the Miami-Dade County Head Start/Early Head Start Program. Collectively, our agencies provide early childhood services to more than 80 percent of young children residing in the County prior to kindergarten. The IDEAS partnership provides a virtual common space to achieve data sharing targeted to consensus goals.